If you dislike rubbish then look away now as with low river levels we have manage to undertake an early spring clean up of the river. Since January 15 tasks involving clean-up work have been undertaken with volunteers giving over 700 hours, on this grubby task.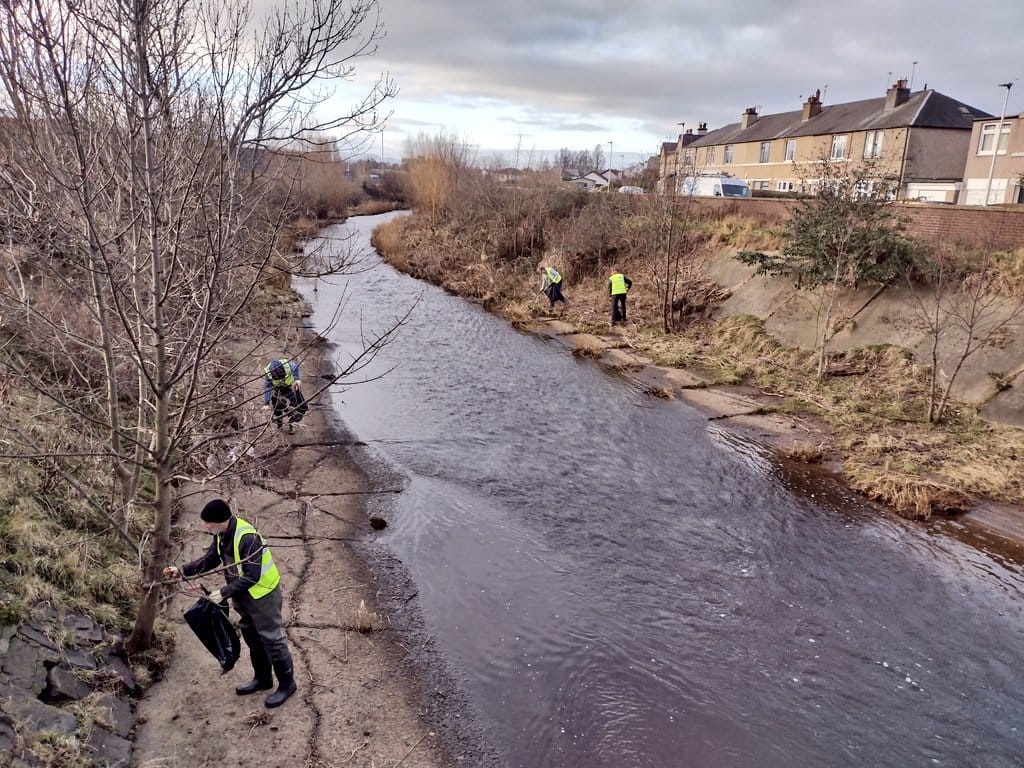 Murraryfield presented a special challenge, following the record river levels at New Year as the area is a flood plain, it was spread with rubbish galore. A mixture of plastic waste and shopping trolleys mainly but lots of wet wipes and sanitary product waste that had come from the sewer network, which vented during the flood event. With the recycling deposit machines at the Gorgie Sainsbury's so close, we decided to give it a go and even though it's only 5p per bottle/can currently, we earned £5 from the mornings haul for more biscuits for the volunteers.
Up at Currie it was a similar story with some additional waste added to the mix from local building works and an unexpected lawn roller from back in the day complimenting bricks from long gone mills
In Leith the boat continues to head out once a month and on 1st March we had an amazing community effort with 40 folks  including our volunteers, young people from Barnardos and staff from Moonwake Brewery. The challenge for this crew was a very heavy double mattress.
We also had volunteers in the river in waders at Dean Village and at Belford cleaning the river. A huge pile of rubbish at Dean Village which featured 3 shopping trolley's, 2 gas cannisters, 5 syringes, foam insulation and more.
There are still some sections yet to be cleaner but we are slowly getting the river spring cleaned, now PLEASE CITIZENS OF EDINBURGH DISPOSE OF YOU LITTER PROPERLY AND ONLY PUT PEE, POO AND PAPER DOWN YOUR LOO!